Catch up on the latest shows with our Live TV add-on!
Choose your Internet Speed and add our TV Starter Package for an additional $20/month. Then, customize it with your favourite channels and packages. Now, that's awesome.
Our Live TV service requires the use of a streaming device. You can…
Bring your own device for free!
We recommend any Roku-brand device or television, or any Apple TV, 4th generation or newer.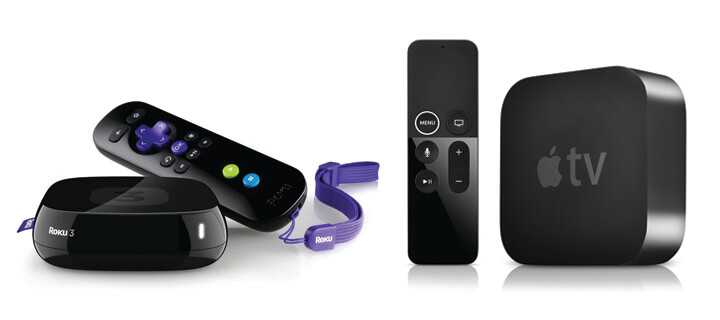 Or you can lease a Roku box from us for $10/month.
No streaming device? No worries.
You can lease one from us for an additional $10/mo. + tax.
Don't forget to check out our additional packages and à la carte channels to customize your live TV experience. Choose from over 60 channels. Add one for $3.99/mo. or choose five for $8.99/mo.