Flexible, Affordable Internet
Trapped in a bundle, no more! Get the Internet you want at a price you'll love. Surf and stream to your heart's content and use the money you've saved to treat yourself.
Internet 100
100 mbps download
10 mbps upload
Perfect for everyday surfing and HD streaming.
Internet 300
300 mbps download
10 mbps upload
Great for gaming and streaming 4K videos at the same time.
Sign Up
Give us a call or use our easy sign up form to get started right away. We'll get you setup and and dispatch a new modem via courier or mail.
Get Delivery
Your new modem will arrive in a few days and you can set it up yourself. Setup is as easy as connecting a few cables and giving us a call to activate.
Start Surfing
That's it! If you follow the easy instructions supplied with the modem, you can start surfing right away.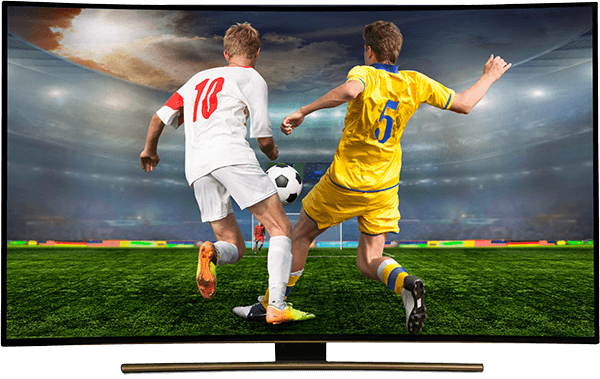 ADD TELEVISION
Who says Live TV has to be expensive?
Tune in to the finale of your favourite show before everyone is tweeting about it. Catch the game-winning play as it happens (you are their #1 fan, after all). Keep up with the news as it unfolds. Some things are better seen live. No spoilers, please!
ADD TELEPHONE
A (non-mobile) phone service for cord cutters. Enjoy the convenience of having a designated home phone without being tied down. Perfect for chatting the night away with your long distance best friend. We'll have you feeling as free as a dog on a beach. Call me!